Flipping homes isn't just a popular trend for cable networks; it's a fantastic way to build income for your family or business. The flip and sell process for California fixer upper can be extremely lucrative. Some flippers even keep the property and rent out the homes for a steady stream of passive income. Skilled flippers know what types of properties to look for and can complete their repair and sale within a few months.
A California fixer upper that requires mostly cosmetic fixes is ideal because it allows for a quick turnaround. Skilled flippers may be able to cycle through three or four properties per year, recycling their profits each time for their next project.
The Challenges of Financing Your California Fixer Upper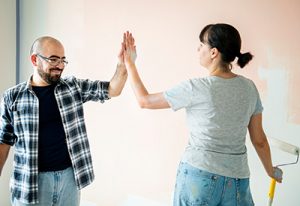 Typically, homes that fit the bill for a California fixer upper, aren't going to qualify for traditional funding methods because a bank won't pay more than the market value of a home. Since most of the homes that fit the fix-and-flip category are usually in such bad repair they go for wholesale at auction; you may not have the cash necessary to make repairs.
Moreover, while it can be a very profitable business, funding for these projects can be tricky, unless you have a go-to guy for each project. Experienced California flippers will have an easier time getting lending because they can show a history of success. Newer borrowers shouldn't be discouraged, but, you should be aware that you may have to provide more money upfront.
RMC Funding's California Fix and Flip Financing Solutions
RMC funding works with all types of borrowers in the California flip-and-fix industry. Whether you're new to the industry or you have dozens of houses under your belt, we can work with you to make sure you get the money you need as quickly as possible.
Money talks. Having a reliable financial partner means you're less likely to miss out on investment opportunities because of a delay in funding. When you have access to the cash you need for purchasing and repairing homes, you can move faster and make more significant profits more quickly.
Getting Approved for Your California Fix and Flip
Ae you thinking about a loan? There are a few things your lender considers before they approve the financing for your California fixer upper. Understanding what they'll look at will help you prepare, so you have the best chance of success.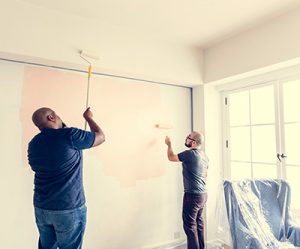 After-repair value (ARV). A lender wants to know how much a project is going to cost, and how much value the repairs add to the home. Ideally, the loan will not exceed 65 percent of the ARV to ensure that the property makes a profit.
As an example: On a $300,000 home (ARV), the max loan would be $195,000.
How much money is the buyer contributing to the purchase? (Borrowers with experience may be able to bring as little as 10 percent. Newer borrowers will be asked to contribute up to 25 percent as a down payment).
Buyers who qualify for a purchase receive the lump sum of their loan and can work on renovations at their own pace. If the investment only funds repairs, the borrower may be able to access repair funds as needed.
We know that every situation is different. Don't hesitate to call us if you are interested in dipping your toe into the California flip-and-fix market. We'd be happy to answer any questions you have, and even help you decide if you're ready to move forward with your investment.
Need an investor? Consider Joint Venture Financing from RMC Funding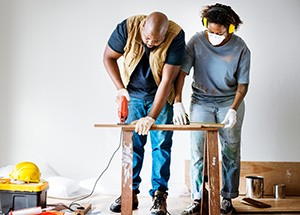 Investors with experience and knowledge about the California flip and fix industry might need a little more cash to help move their business along. At RMC Funding we love helping entrepreneurs. If you're interested in a joint venture, don't hesitate to call. We'd love to talk about working together on a joint venture.
Get a FREE No-Obligation Consultation