The time has arrived. You're looking for a California construction loan to move your project forward. Whether you're building a home or building a business, erecting a structure can be costly. Unless you're sitting on a pot of gold, you'll likely need some financing to get the construction part of your plan off the ground.
A development project can be exciting. Constructing a commercial building or a home is a visual reward for all the planning you have already done. The excitement is enough that people often jump the gun when it comes to applying for financing. At RMC we want to make sure your project is a success, so we've provided a few things to think about. Before applying for a construction loan in California, here are a few things you need to know.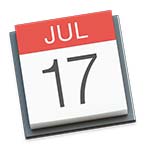 You Should Have a Start Date in Mind
Before you apply for a building loan, you'll need to have proof that your project is moving forward. Typically, this includes already having the property on which you plan to build, plans for your structure, and permits to build. You can start the application process while you are in the process of getting your permits approved, we need to ensure that you are past some major hurdles in the planning process. We look for shovel-ready projects because most construction takes a year or two from conception to the start of construction.
Getting the Right Type of Financing

You can get a construction loan through one of two types of financing. The first type is institutional loans. Institutional loans are your traditional loans through an institutional lender, like a bank or a credit union. The other option is via private lenders. Private lenders use their own money to fund construction loans and may have different rules than a bank.
There are pros and cons to opting for a loan from either source. While bank rates may be cheaper than private loans, they also charge additional fees you may not find with a private lender. On the other hand, banks may have stricter requirements for approving a loan versus a private lender. All California construction loans have conditions for your down payment RMC Funding can help you determine which option works best for your situation.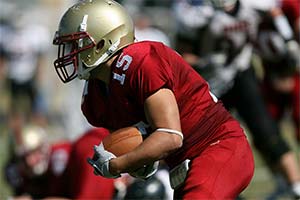 Do You Have Enough Skin in the Game?
Before applying for a construction loan, you'll need to have close to a 20 percent down payment for residential construction and 25 percent for commercial. If you don't have money for a down payment, a lender likely won't approve you for a loan. The money you paid for the land or the money you spent on plans and permits can count as down payment money.
Lenders must consider the value of their investment. With traditional home or business loans, your lender can look at the value of the building and previous business revenue. However, when you are building a house or a commercial property from the ground up, the lender has less information with which to work.
When building on land without a structure or previous business, lenders may have to factor in other considerations. Your lender may look at nearby businesses or other businesses within your same industry and use their numbers to determine if there is a potential for profit. If you are building a residential home on the property, you'll need to provide information about the material you'll use, the size of the house, and the contractors/subcontractors who will complete the work. These details allow your lender to make an educated decision about lending you money for your endeavor.
If you aren't quite at the 20 to 25 percent mark with your down payment, or you're permits aren't quite ready, RMC Funding can still pre-approve you, if you meet certain conditions. So, don't hesitate to call and talk to us. If you are just shy of the required down payment, we may be able to move forward with the loan process. We can also consult with you and determine whether we have sufficient information to move forward with your loan application. We can also provide advice as to any additional things you may need to complete before we finance your project.
At RMC Funding, we are committed to help our clients' projects succeed. This is how we succeed too. Call us at 800-649-5626 today or click here to send us your details to learn more about your California construction loan options.
Get a FREE No-Obligation Consultation
Get Your Free No Obligation Consultation for a California Construction Loan